Although running has many physical and mental benefits, with the extension of exercise time, its intensity may strain various muscle groups.
Whether you are a casual runner, or are participating in track and field competitions or marathon training, CBD can help you relieve muscle pain and help you recover faster during training.
CBD (Cannabidiol) is one of many cannabinoids found in the hemp plant. Preliminary studies have found that CBD can reduce the symptoms of patients with chronic pain and inflammation, and there are more and more small studies that are further exploring the efficacy and benefits of CBD.
Runners can use the following 10 methods to use CBD products to help them obtain multiple benefits such as preventing strain and injury.
1. Reduce pain
Medical marijuana is increasingly popular with people suffering from chronic pain. Similarly, CBD can help runners reduce muscle pain, but unlike THC (tetrahydrocannabinol), CBD does not have the same psychoactive characteristics to produce excessive excitement and hallucinations. After running or for a few days, if the muscles continue to sore, runners can use CBD for relief.
Cannabinoids like CBD work in the body because they interact with the body's natural endocannabinoid system. Click to learn: The magical system in the human body: the endocannabinoid system. In addition, CBD can also treat neuropathic pain, such as multiple sclerosis.
2. Prevent inflammation
Runners may face inflammation for many reasons. After running, the white blood cells will replenish biochemical substances for the legs to reduce their fatigue. During this time, your legs may swell as the muscle tissue is expanding. Although swelling is a normal health response after running, it can still be painful and uncomfortable.
After running, you can apply CBD cream to areas with sore or tense muscles, or take CBD oil, which can also be used as an anti-inflammatory drug. Using CBD topical cream or CBD oil can prevent runners from hurting joints during training, and can also reduce the swelling and pain caused by sprains.
3. Help sleep
Certain cannabinoids in the cannabis plant have a calming effect on users. One of the strongest cannabinoids is cannabinol (CBN). CBN binds to CB2 receptors in the body, which can relieve pain and also help improve sleep. CBN is different from THC, but similar to CBD, it is not psychoactive, so it will not make you over-excited and hallucinogenic.
CBD products with more CBN can make sleep deeper. Studies have shown that athletes with good sleep quality have faster muscle recovery and growth.
4. Prevent nausea
After hours of hard training, athletes often feel nauseous, dizzy, and even lose their appetite. Marijuana has antiemetic effect and can prevent nausea. This is because in the digestive tract, there is evidence that there are high levels of endocannabinoids, and cannabinoids like CBD can interact with them to reduce nausea and vomiting.
Runners prefer to use topical lotions and tinctures to avoid any irritation and irritation to the lungs caused by inhaling cannabis.
5. Reduce muscle cramps
As the same muscle groups are often used repeatedly during exercise, athletes may experience muscle cramps and cramps. Muscle spasms are occasional contractions, uncontrolled, temporary or even chronic.
The human body's inflammatory response to cramps and muscle spasms will aggravate the further damage of surrounding tissues and muscles, which is why it is best to treat cramps and spasms in time when they occur and occur.
CBD is suitable for almost all muscle groups, including neck, arms, gluteal muscles, legs and back. By locally massaging the CBD to the target area, inflammation of strained or injured muscles can be reduced. Click to understand:
6. Increase appetite
Cannabis is a well-known appetite enhancer because it helps increase the levels of various hormones in the blood, such as leptin and ghrelin, which can increase energy levels and induce hunger.
The endocannabinoid system is involved in monitoring appetite, metabolic health, blood sugar regulation and obesity. Incorporating CBD into your daily activities may not ultimately change your diet, but it can help runners regulate food types and consumption.
This may be good for athletes and runners who burn a lot of calories during exercise and need to supplement their energy through a high-calorie diet. It can also encourage runners who do not have a high-calorie diet to eat more to gain more energy and endurance for long distance races.
7. Protect the brain from potential damage
In addition to reducing inflammation around muscles, CBD can also reduce inflammation in important organs such as the brain, heart, and lungs. In the case of a fall or more severe (concussion), due to its anti-inflammatory properties and neuroprotective effects, CBD can play a role in alleviating headaches and play a role in the treatment of concussions and concussion sequelae.
8. Replace addictive painkillers
In cases of severe muscle pain, some athletes may turn to over-the-counter pain relievers, such as ibuprofen or methadone. Such analgesics can temporarily relieve the pain, but do not help much in the recovery time of the muscles, and due to the long-term use of large quantities of these drugs, it may cause addiction.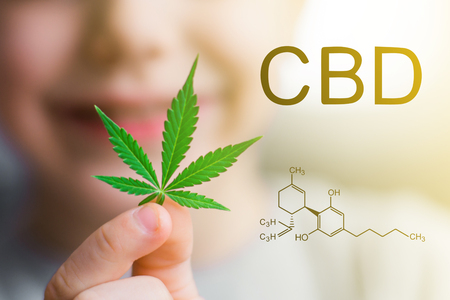 Unlike other painkillers, CBD is not addictive and can be used in various doses every day without long-term effects and risks.
9. Enhance the function of the immune system
The immune system is a huge network composed of many different receptors. The function of these receptors is to provide the human body with immunity against pathogens and other foreign bodies.
In the weeks before track and field competitions or marathons, most athletes have to undergo rigorous training and feel very tired. Exercising as hard as possible in a short period of time will have side effects on the body and weaken the body's immunity. Taking some CBD appropriately at this time will help improve immunity. Click to understand: Is immunity "the higher the better"?
10. Reduce anxiety
In large-scale competitions such as marathons, both novice and experienced athletes may have a certain degree of anxiety. As we all know, CBD products with low THC content can alleviate this anxiety, and at the same time have great benefits for the overall mental health of athletes, not just physical benefits.